KC Royals Set Examples of Teamwork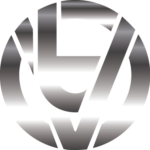 Be like the Kansas City Royals!
Here's 4 lessons in teamwork:
The Royals show exceptional teamwork.  Manager Ned Yost takes a lot of criticism for decisions he makes (or doesn't) during a game.  However,  "He earns raves for the faith he displays in his players. The players rewarded him with energetic performances."
Here's what we can learn from Royals teamwork
to apply to our own teams:
1. Be flexible. Don't lock yourself into one position or mindset.
In later innings, a Royals player may move to a different position, or give way to a pinch runner, or hitter.  It's almost a given that if DH Billy Butler makes it to first after the 6th inning, the speedy Terrance Gore will come in as a pinch runner. No egos here – just the mentality of getting the winning run to the plate. Other times, it takes a "small sacrifice" to move the team ahead.  For example, after slugging a home run in Game 2 of the ALCS, third baseman, Mike Moustakas bunts to advance the runner in the 9th.  "I knew the bunt was the right play there," Moustakas said. "If I get him to second, a base hit scores him. Anything I could do to get him over there, I was going to do it."
Here's our takeaway: Don't give up on what you do best for your team, but be ready to pitch in elsewhere when needed.
2. Encourage others, and be a leader, whenever you can. 
On the Royals roster, you find several leaders:
Salvador Perez, who is arguably not swinging the hottest bat as of late, is an invaluable source of encouragement, and sometimes comfort, to the Royals' young pitching staff. "That's a position of leadership, often the bridge from the pitching staff to the position players."
Eric Hosmer, despite his own stellar defense and homers during the Playoffs, will cheer on his other teammates and take pride when his teammates are in the spotlight.  No one had a bigger smile on his face when Lorenzo Cain was presented with the MVP award at the conclusion of the ALCS.
And, how about the way the Royals pitchers, for example Jason Vargas in Game 4 of the ALCS, always tip their caps to Cain, Gordon or whoever runs, leaps and dives to catch an almost un-fieldable ball! Another example of encouragement among teammates.
Here's our takeaway: Everyone, no matter how much they contribute to the team, needs encouragement sometime.  And, everyone – sooner or later – will be in a position to step up and take the lead to move the team forward.
3. Keep focused on the overall goal, and find a way to win.
For the Royals, it is about winning games.  Even as individual players are flexible, encourage and lead teammates, there is still a very set game plan that has been tried and tested by Royals Manager, Ned Yost.  This plan consists of:
Starting pitching that keeps opponents' runs to a minimum.
A bullpen that can help out if the starter gets into trouble.
A set of closers (the 3 headed monster known as Herrera, Davis and Holland) for the 7th, 8th and 9th innings.
It's worth mentioning that if the organization's owners and top management have an attitude of building a winning team, support flows downward.  For the Royals, the goal of a winning, homegrown team, has take years to cultivate.  And, how many times in the 2014 Postseason have the Royals simply figured out a way to get the job done.  Some call this playing "small ball," but as Eric Hosmer puts it, "when it all comes down to it, we want to win, and we're going to do anything we can at all costs to win."
Here's our takeaway: Set a clear goal and accompanying gameplan.  That way, each team player can look to the goal and gameplan for guidance. Look to your top management, if you can, for guidance.
4. Do whatever you can to have fun.
The pressure of winning in the postseason must be, at times, astronomical.  Regardless, the Royals figure out a way to have fun. "You can't get overwhelmed because of the importance of it," says, Ned Yost.  Here's some great examples:
Royals pitchers playing catch with Baltimore fans before the game.
Did you see Salvador Perez joking with the camera during Game 2 of the ALCS?
How about Jarrod Dyson rejoicing a moment after a successful steal of third base?
What's Our Takeaway?
To follow these examples and "Be Royal."

Bonus tip: Even in the face of defeat, after a hard-fought, well-executed series – stay classy.  Royals first baseman, Eric Hosmer spent some time after the exhausting Game 7 of the World Series to visit with fans and thank them for supporting the team.The takeaway: Win or lose, there are fans and supporters that appreciate what you bring to the table.  Don't forget those folks.
References:
Ned Yost shows willingness to adapt as Royals go deeper … Retrieved October 12, 2014, from http://www.kansascity.com/sports/mlb/kansas-city-royals/article2513629.html.
WOODY: Royals excel under magnifying glass of playoffs … Retrieved October 12, 2014, from http://www.timesdispatch.com/sports/columnists-blogs/paul-woody/woody-royals-excel-under-magnifying-glass-of-playoffs/article_fff41b8b-e4cc-56db-ad05-1529ec0c2f11.html.
Salvador Perez is the engine that revs the Royals – Kansas … Retrieved October 12, 2014, from http://www.kansascity.com/sports/spt-columns-blogs/sam-mellinger/article2450080.html.
(2014). Royals Had a Vision, and Saw It Through – NYTimes.com. Retrieved October 16, 2014, from http://www.nytimes.com/2014/10/17/sports/baseball/the-royals-had-a-vision-and-saw-it-all-the-way-through.html.
(2014). Hosmer putting up MVP-worthy numbers in first … – Royals. Retrieved October 16, 2014, from http://m.royals.mlb.com/news/article/97709976/kansas-city-royals-eric-hosmer-put-up-big-numbers-in-his-first-postseason-experience.
(2014). Royals manager Ned Yost reminds himself to have fun | The … Retrieved October 12, 2014, from http://www.kansascity.com/sports/mlb/kansas-city-royals/article2593507.html.
(2014). Updated: Post about Royals playing catch with … – Veooz. Retrieved October 16, 2014, from http://www.veooz.com/news/QHZSSI3.html.